Generator Horror Stories- Rat Attack
Rat Attack
Jerry woke up early Friday morning, grabbed his toolbox, and drove out to the Gibson's house. It seems they lost power and their generator was not working. Prepared to investigate, Jerry removed the cover on the generator, and something immediately caught his eye. He discovered that a rat had chewed through the wiring! Jerry informed the Gibson's of the problem and they were shocked! How could a rat have possibly caused so much damage?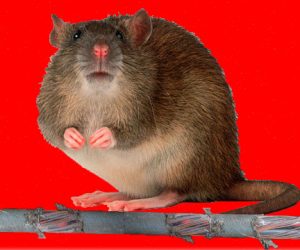 Small animals can wreck havoc on your generator. Rats, raccoons, mice, and other critters can chew through wiring and create nests inside. If your generator is not working like expected here is an acronym to keep it in top shape.
Routine Exercise
Oil Change
Debris Removal
Examine for Animals
New Filters
Test Fuel Connection
Schedule Maintenance
To schedule maintenance through Complete Power Resources, click here.