How to Prepare for Hurricane Ian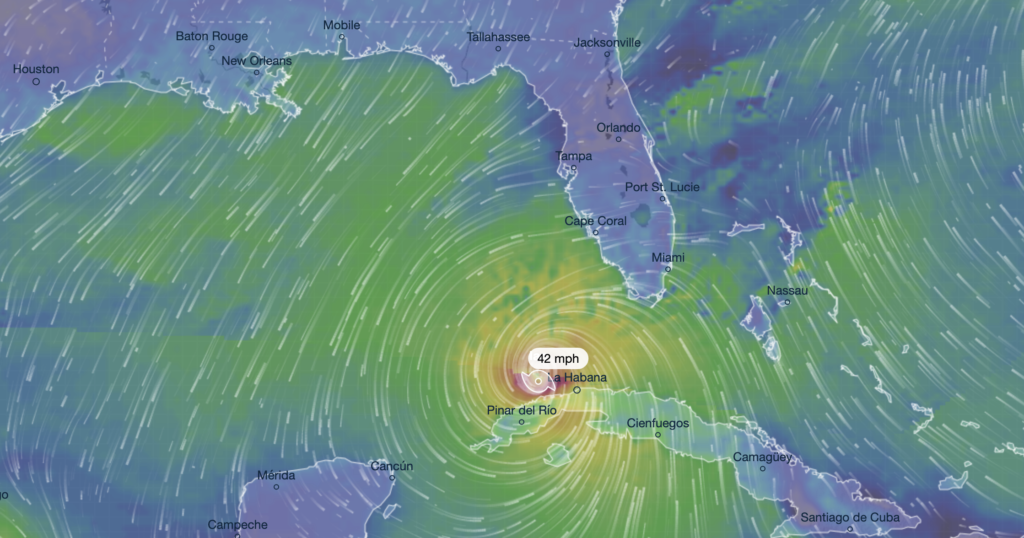 The hurricane season has peaked in Florida, the Gulf Coast, and the Caribbean. In recent weeks, Puerto Rico and the Dominican Republic were both severely affected by Hurricane Fiona, causing structural damage and power outage in several areas. This week, however, weather turbulence is heading to Florida. According to various sources, Ian is now a category three hurricane with winds reaching up to 125 mph as it crosses over northern Cuba. While there isn't an exact method to prevent a storm, there are ways to mitigate potential damages and prioritize your safety. Consider the following tips if you live in an area that the models' project could potentially get affected by Hurricane Ian:
Stockpile nonperishable food and water — Have one gallon of water per person per day (a three-day supply for evacuation and a two-week supply for home). Consider freezing bottles of water to repurpose later. Plan to have a manual can opener and enough food for the entire family.
Make or purchase ice and coolers — If you have enough warning, make or purchase ice so you can pack some of your perishable food in coolers to preserve it. (A refrigerator will only maintain its internal temperature for about four hours, a freezer for about 48 hours.)
Buy flashlights and extra batteries — A device that can provide light other than your cell phone is ideal during a blackout. Flashlights can be used for safety if you need to move around at night but use them sparingly. Make sure you have enough for every family member.
Keep mobile phones charged and gas tanks full — Your phones and your vehicles are your lifelines to the outside world. If you have an EV, make sure it's fully charged.
Practice manually opening garage doors — If you need to drive somewhere, you first need to be able to get your car out of the garage.
Plan for medications that require refrigeration — You may need to store them in a cooler like your refrigerated food until the power returns.
Install carbon monoxide detectors with battery backups — Place them in central locations on every floor so that you are immediately alerted if any carbon monoxide gets into the home.
Invest in a whole-home standby generator — It is ideal to have a whole-house generator readily available in anticipation of a hurricane. Homeowners must know a generator installation is not a do-it-yourself (DIY) project—several factors to consider, such as wiring, adhering to local zones, and safety measures. More importantly, a backup generator will keep your most essential amenities running if the power goes out, reducing the need to vacate unless state officials advise otherwise.
As we monitor and navigate the potential outcomes of Hurricane Ian, we wish everyone to stay safe and remind our customers not to hesitate to reach out to us. Our expertly trained technicians at Complete Power Resources leverage their experience to ensure each generator is installed correctly. For more safety hurricane tips, visit the national hurricane center: https://www.weather.gov/safety/hurricane-plan